---
Photos from
PLASTINDIA 2000
PlastIndia 2000 was held at Pragati Maidan - New Delhi, between 19th February to 24th February 2000.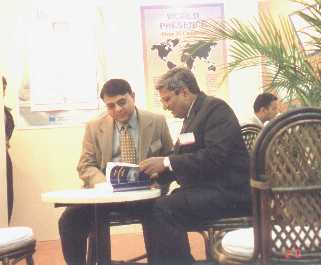 The Author Prabodh C. Bolur(at right) with Mr. Mahendra N.Patel(at left).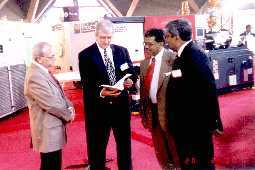 The author (at right) with Mr. David Hahn- Chairman (at 2nd from left), Mr. James O'Neal- Director(left) and Mr.N.K.Balgi- President(2nd from right)of Cincinnati Milacron.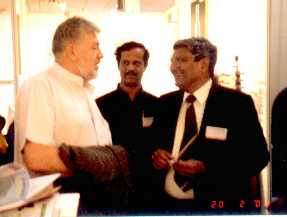 The author (at right) with Mr. G. Posingis (at left) Advisor Production and PPC- Indo- German Tool Rooms and Mr Ramdas, Manager- allied Publishers Ltd., (center) .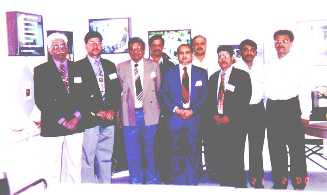 The author with Deputy Directors Mr KAR Subramaniam (at left), Mr.SK Sharma(2nd from left)and senior management staff of CIPET.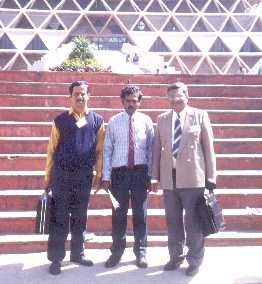 The author (at right) with Mr. Sukumar(at center)Manager CIPET and Mr. Ramdas (at left) Manager, Allied Publishers Ltd.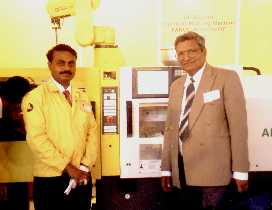 The author (at right) with Mr. Rajeshwar (at left) of Fanuc India Ltd.,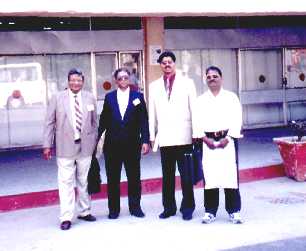 The author (3rd from left) with Mr. VS Gawand (at right) and Vinit Gawand (2nd from left) both of Tejas PlasMachinery and MS Kulkarni(at left).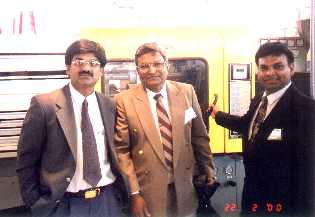 The author (at center)with Mr. H.Satwara (at left) of WINSTAR Hydraulics and Mr. DM Gorawala in front of WINSTAR two colour Injection Moulding machine.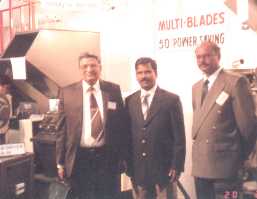 The author (at left) With Mr. P.Marimuthu (at center) CEO Arun Engineering and Mr. Mohan -Manager Arun Engineering. Arun Engineering is a leading manufacturer of ancilliary equipment for plastics processing in Chennai.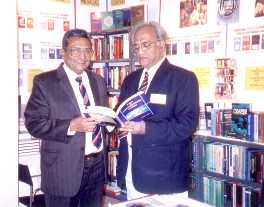 The author With Mr. GD Kamat (at right) of SCI-Tech, a leading book seller in India.
---
Home, A Guide to Injection Moulding of Plastics, Archieves of Articles by Prabodh C. Bolur, Useful Links , Author, Contact Author
---

You must have your personal copy of this book,
if you are concerned with plastics molding,
Order your copy NOW.
---